A CONCENTRATION OF POWER AND PERFORMANCE
The new Series 3 is the fruit of advanced DEUTZ-FAHR technology and features a powerful new, electronically controlled Common Rail engine. Series 3 tractors boast one of the best power-to-weight ratios in their category and represent the ideal solution in situations that require a combination of lightness and power. These are machines that have been designed to guarantee the maximum performance in nurseries, greenhouses, and orchards, but also for maintenance of communal and green spaces. In addition, thanks to their low maintenance costs and ease of use, Series 3 also represents the ideal choice for the more committed hobbyist.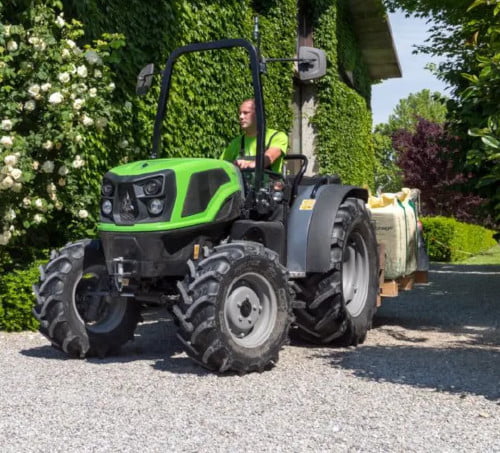 51-59hp
1600-1850kg
1800mm wheel base
4 cylinder Stage 5
HIGH PERFORMANCE, LOW EMISSIONS.
The new 2200 cm³, 4 cylinder engine features a turbocharger with waste-gate valve and common rail injection up to a maximum of 1800 bar, thus guaranteeing excellent performance and limited fuel consumption. Conformity to Stage V is guaranteed thanks to the implementation of the EGR, DOC and DPF, none of which require any regular maintenance or additional injections of diesel. The new engine delivers maximum power at 2600 rpm, approximately 400 rpm less than Stage III A engines with comparable power and displacement specifications. The result of this is not only a reduction in noise and vibration levels and fuel consumption, but also torque delivery that is optimised for agriculture uses, communal applications and the maintenance of green spaces. Thanks to the electronic management system, the engine installed on the 3050 version generates 51 hp (rising to 59 hp in the case of the 3060 model), without the need for an intercooler; this represents a considerable advantage for super-compact tractors, reducing the size of the bonnet while rendering the cooling and maintenance of the main radiator more efficient.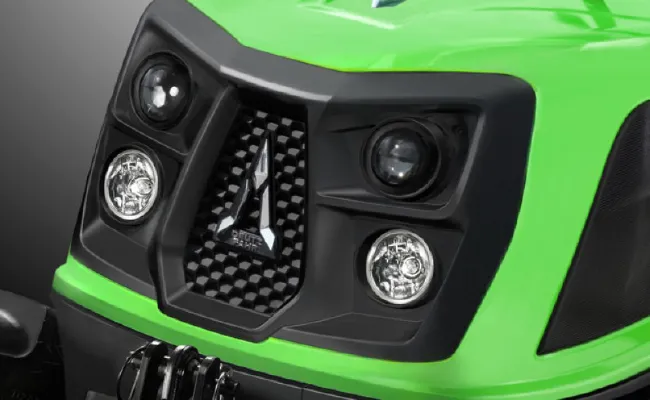 Engine
404J-E22T

Rated / Max. Horsepower
51-59hp

Cylinder Displacement
2216 cm3

RPM at Rated / Max. Power
2600/2600

Max Torque
145/170

Fuel Capacity
40l
| | |
| --- | --- |
| Do | |
| NOT DELETE | |
| THIS TABLE | |
| IT CREATES CSS THAT IS USED | |
| in the ACF Repeater | |
| JET Engine fields | |
| for the engine specs - Ken | |
| DEF (AdBlue) Capacity | |
A COMPACT SOLUTION WITH ALL THE COMFORT OF FULL-SIZED TRACTOR.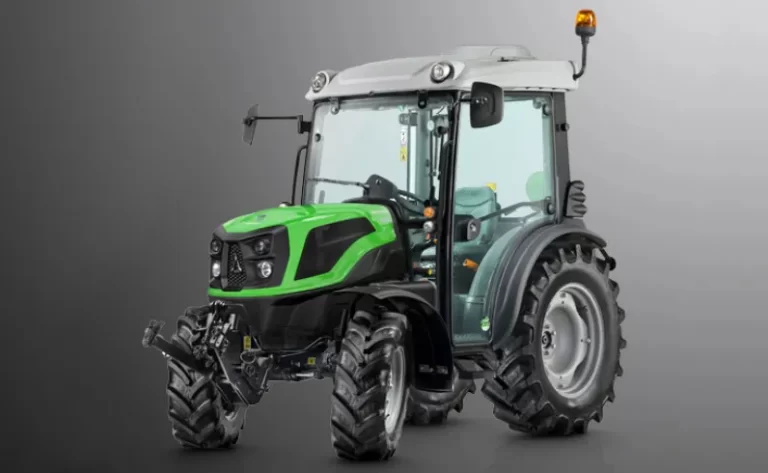 4-post Cab
2-post foldable ROPS
mechanical suspension seat with adjustable damping enables comfortable working
The fully glazed and comfortable cabin, whose rear and front windows can be opened, and the optional air conditioning system combine maximum comfort with unique ease of use
The new DEUTZ-FAHR Series 3 models are also available with a spacious 4-pillar high visibility cab designed specifically by the manufacturer for this range of machines. The intelligently designed interior and rational control layout offers an ergonomic working environment, while the spacious driver zone and effective air conditioning system take operator comfort even further. Other distinguishing features include the new, highly ergonomic steering wheel, and the telescopic steering column. The cabin versions include a range of heating and ventilation functions as standard, while an optional air conditioning system, complete with an over-capacity rated compressor unit, is also available. Additional options include active carbon air filters and a rear windscreen wiper.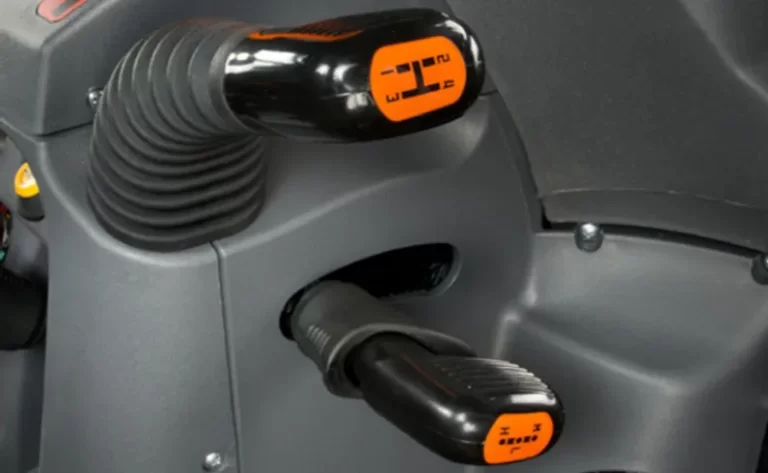 The fully mechanical and completely synchronized speed change system guarantees high levels of reliability and efficiency, maximizing the power transferred to the wheels and limiting fuel consumption, irrespective of working conditions, while also increasing towing capacity. All Series 3 models are equipped with a 3 x 4-speed gearbox with the shuttle as standard, offering a total of 12 forward and 12 reverse gear ratios, which allow the machine to be operated at a forward speed of just 0.96 km/h at the lowest gear ratio and the engine running at full speed, and a top speed of 30 km/h with the engine at partial capacity, so as to limit noise, vibration and fuel consumption. For applications that require ultra-low speeds, the machines may also be equipped with an optional super-creeper gear, which, in addition to increasing the number of available gear ratios to 16 + 16, makes it possible to achieve speeds of just 260 meters per hour. The gearbox control levers are positioned ergonomically under the steering wheel. To optimize traction under the most difficult conditions, simultaneous 100% locking of both differentials is standard on all models, complete with an electro-hydraulic control system.
2 transmission variants to choose from
30 km/h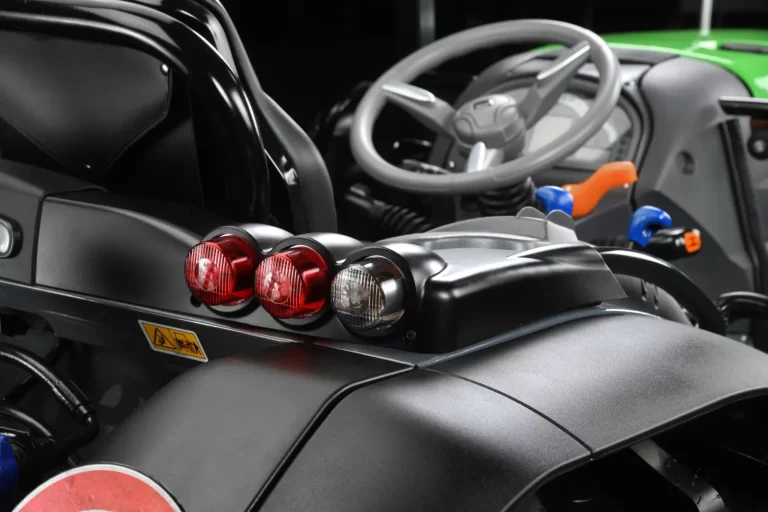 EXTREMELY RUGGED AND HIGHLY CUSTOMISABLE
Series 3 tractors are fitted with axles specially designed by the manufacturer. The elevated steering angle, coupled with the reduced wheelbase typical of vehicles in this category, means that the Series 3 range is able to guarantee excellent manoeuvrability, even in the tightest of spaces.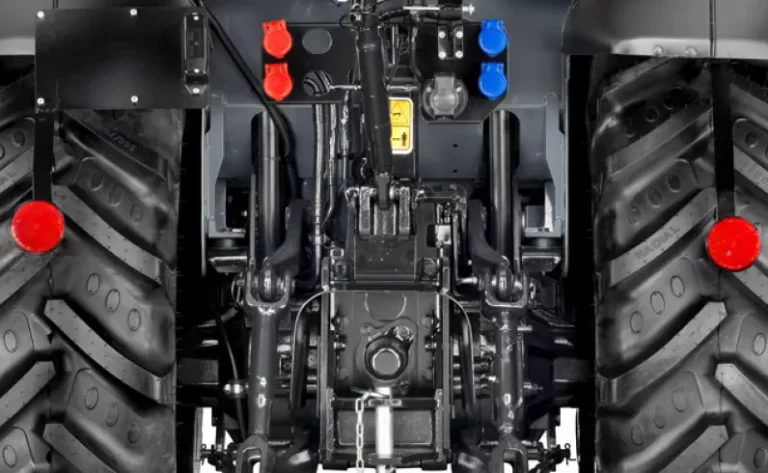 ALL THE OPTIONS YOU NEED
The PTO, which is completely independent of the main transmission, is fitted as standard as the rear version and features the traditional 540 rpm mode; it can be engaged easily and rapidly, thanks to the ergonomically designed control device. An electro-hydraulically operated 1000 rpm frontal PTO option is also available, while, in order to increase versatility even further, machines may also be supplied with a bottom-mounted 2000 rpm version, ideal for maintenance of green spaces.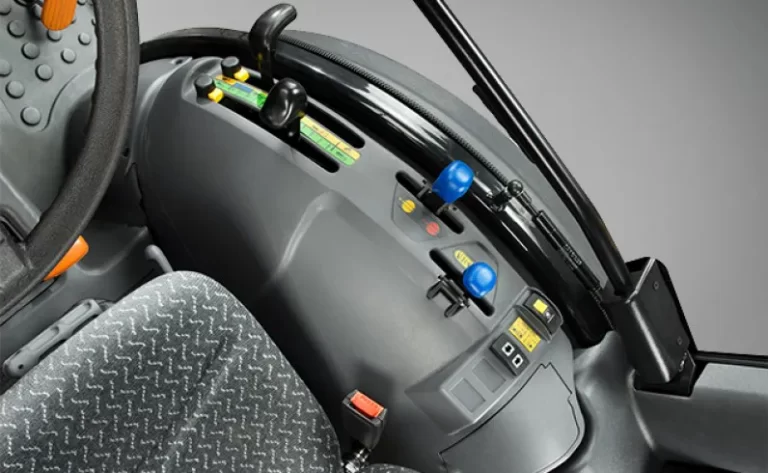 The standard configuration includes a 30 l/min hydraulic pump dedicated to the rear lifter, which offers a load capacity of 1320 kg, and the rear, 4-way distributors (also available as an optional 6-way version). An additional 15 l/min pump is dedicated exclusively to the power steering system, guaranteeing ease of steering and maneuverability even at low engine speeds and under maximum load conditions. The rear lifter, which features strain control as standard, is available with category a 1 and 2 three-point linkage, which may also be fitted with quick hitch couplers. The hydraulic control levers are handily positioned on the right-hand mudguard. The availability of a front lifter having a load capacity of 730 kg, together with two (duplicate) front-mounted hydraulic outlets and/or two bottom-mounted hydraulic ports, further enhances the versatility of this small but complete tractor.
Learn More About the 3 Series