EasyCut R 280 CR and R 320 CR
The roller conditioner models (rubber rollers or M-Rolls)

Leafy crops like Lucerne or clovers require a different type of conditioning than crops that are predominantly grass. The CR roller conditioners give particularly gentle treatment, leaving intact the delicate leaves which are so rich in protein and safeguarding the value of the feed. Spreading the crop will speed up wilting.

– Consistent crop flow by 25 cm diameter rollers
– High throughput from powered crop processor rollers
– Top quality from profiled rollers – thanks to their 'meshing effect'
– Choice of roller conditioners – rubber rollers or steel M-Rolls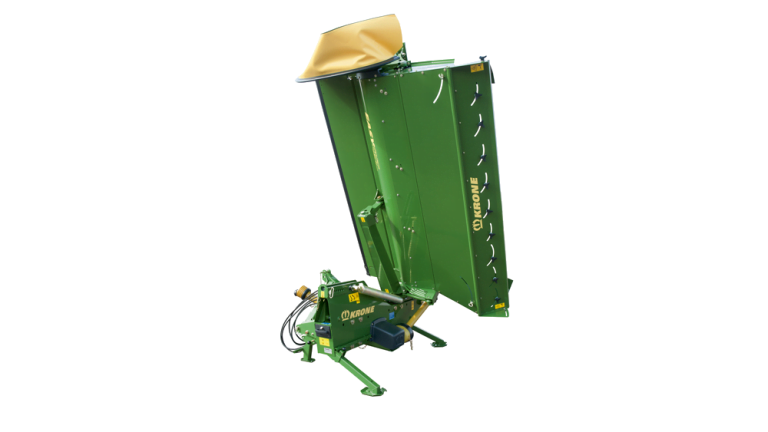 working width: 2.73-3.16m (8'11"-10'4")
Transport height 3.1-3.5m (10'2"-11'6")
4-5 discs
2 drums
SafeCut cutterbar standard
Quick-change blades standard
CR Roller Conditioner
optional gearbox for top roller
540rpm pto (1000rpm optional)
1140-1280kg (2513-2822lb) dead weight
51-59kW (70-80hp) required
Mechanical Pressure Control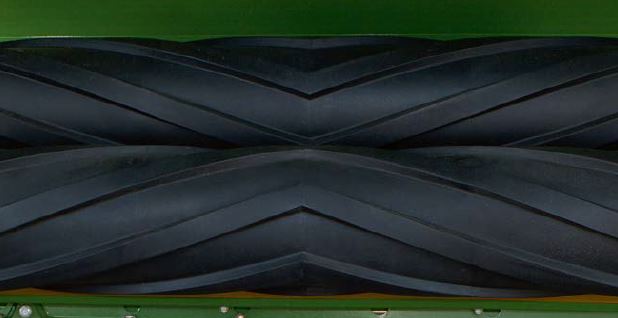 Full-width application
The full-width CR rollers ensure a uniform conditioning effect across the entire work width and the rubber coating ensures maximum longevity. The interlocking surfaces of the rollers give intensive but gentle conditioning whilst avoiding losses.

250 mm diameter
The large-diameter CR conditioner rotors deliver a smooth and consistent flow of crop and have a low power input.

Perfect treatment from profiled M-Rolls
The counter-rotating M-Rolls mesh to crush the material and yet leave a sufficiently wide gap for the material to pass through. The result is a uniform conditioning quality for uniform wilting and no fragmentation – the perfect system for lucerne, for example.

Spring suspension
The top roller suspends from a spring which ensures a continuous flow in inconsistent growth and allows foreign objects to pass the system trouble-free. Thanks to a stepless adjustment system, the operator adapts the gap and pressure steplessly to current yields.

Frictional connections
They are driven by a power-efficient gearbox. The bottom box that drives the bottom roller is integrated in the cutterbar gearbox behind the inner top hat.

Two drives for double power
The top roll of the M-Rolls is driven by a separate gearbox on the right end of the cutterbar which synchronizes the speed of the top and bottom rolls, bracing you for wet and heavy crops.
| | |
| --- | --- |
| Do | |
| NOT DELETE | |
| THIS TABLE | |
| IT CREATES CSS THAT IS USED | |
| in the ACF Repeater | |
| JET Engine fields | |
| for the engine specs - Ken | |
| DEF (AdBlue) Capacity | |
Learn More About the EasyCut R 280 CR and R 320 CR