KW Trailed Tedders 6-10 Rotor with Transport Wheels
Easy Mover
Working at wide widths and behind small tractors, the models KWT7.82, KWT8.82, KWT10.02 and KWT11.22 with transport running gear are the ideal machines to operate behind low-horsepower tractors with small lift capacities. Working at widths of up to 11m (36'1″), these tedders are yet further evidence that KRONE delivers the goods to modern farming.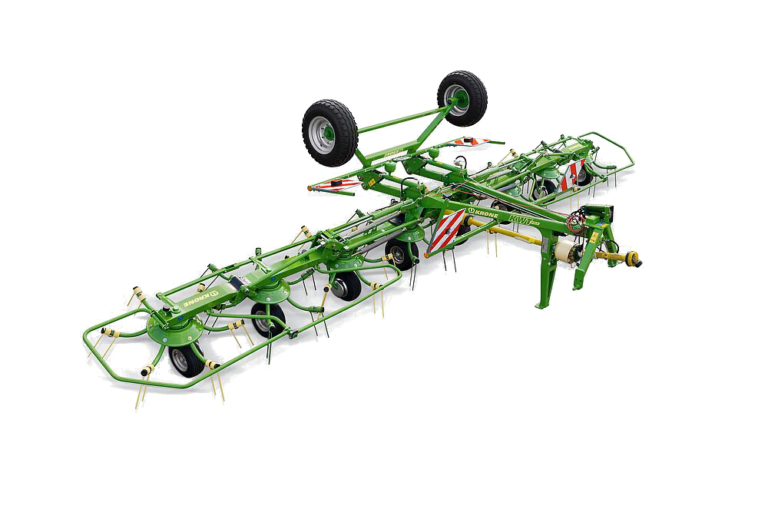 6, 8, or 10 rotors
KWT7.82 / KWT8.82 / KWT10.02 / KWT11.22
Sequence control for maximum operator comfort
40 km/h (25mph), wide transport running gear, large wheels
Pivoting running gear enhances weight distribution
The transport running gear makes these rotary tedders ideal for smaller tractors with smaller lift capacities despite their wider working widths.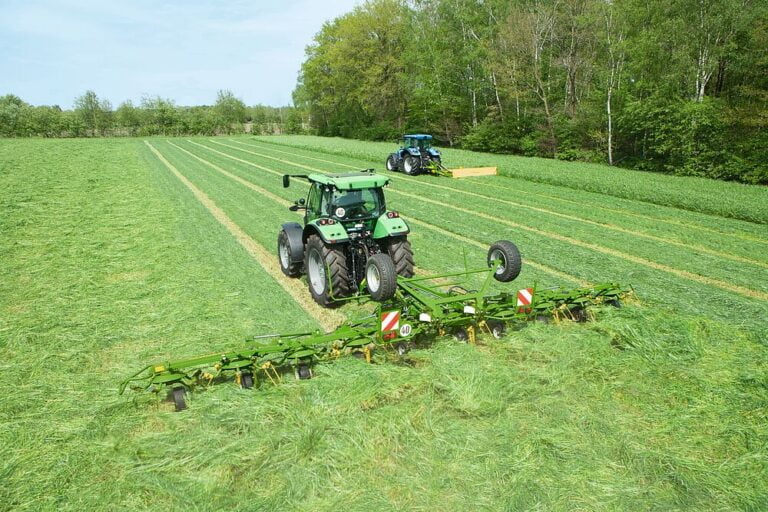 Best distribution of loads
In the field, the running gear is up, which leads to a balanced distribution of the overall machine weight and hence to a perfect and uniform spread across the full work width. All clear for the rotors.

Large Wheels
Large 10.0/75-15.3 tires on the transport running gear give quiet running and stability in rough and bogie terrain as well as when travelling at speed to the next site

Dual Power
The KWT7.82 and KWT8.82 running gears lift and lower via two single-acting and accumulator dampening rams whereas the KWT10.02 and KWT11.22 are operated by two double-acting rams

Easy Ride
The toothed wheels support the hydraulic rams and increas the transport running gear's forward swivel range for enhanced weight distribution during headland turns.
| | |
| --- | --- |
| Do | |
| NOT DELETE | |
| THIS TABLE | |
| IT CREATES CSS THAT IS USED | |
| in the ACF Repeater | |
| JET Engine fields | |
| for the engine specs - Ken | |
| DEF (AdBlue) Capacity | |
Learn More About the KW Trailed Tedders 6-10 Rotor with Transport Wheels