Krone is pleased to announce that the Krone BiG Pack Large Square Baler is celebrating its silver jubilee after being introduced by Krone 25 years ago. Today, this innovative baler features six big baler models that offer five different chamber sizes.
How it all began: The Krone BiG Pack Baler
In 1993, Krone came out as the first company in the world to offer a big baler with a tandem axle and a cutting system (three blades). This innovative new design also featured the overload protection clutch on the shearpin-less packer that returned automatically to its previous position.
Krone BiG Pack Balers are well-known for producing high-density bales that keep their shape. The reason: In 1999, Krone introduced the exclusive VFS variable filling system. The system boasted four packers and one feeder, with the feeder also serving as a packer until the chamber is filled to capacity. When the feeding chamber is filled, a retainer gives way to the pressure and clears the way for the material to enter the baling chamber, releasing a clutch as it does so. This clutch swings the cam track of the feeder into a different position in which the feeder actually serves as a feeder forwarding the crop into the baling chamber. Once this cycle is completed, the retainer and feeder automatically return to their previous positions.
Krone Multi-Bale—another major innovation—in 2003. This Multi-Bale baler was the first of its kind to produce up to nine small bales within the big bale, with all bales tied into one big bale. This unique Multi-Bale system is particularly popular with horse owners, because the smaller bales are much easier to handle.
The improved High Density Press (HDP) baler was big news for customers who are selling and shipping large square bales. The improved HDP system delivers 25% higher bale densities than traditional large square balers.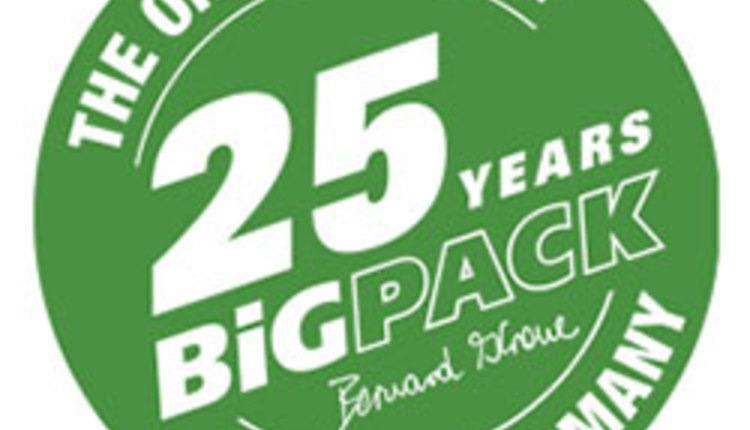 Krone BiG Pack innovations have continued in recent years:
2007…the PreChop made its debut. This front chopper not only guarantees uniform chop lengths but also fragments the material.
In 2011, the BiG Pack HighSpeed set another record, being able to deliver up to 20% higher throughput than its predecessor while maintaining the same density.
2013…Krone introduced the BiG Pack HDP II, delivering a significant increase in throughput and density. This new level of performance was achieved by using stronger components and assemblies including a beefier pick-up and increasing to eight the number of double knotters.
2015…Krone introduced the BiG Pack 870 HDP (XC) Multi-Bale, combining the popular features of three BiG Packs to create a new model. In addition, the BiG Pack 870 HDP HighSpeed was introduced to fill the gap between established lower-capacity HDP models and the modern traditional models.
2016…Krone introduced the VariCut (VC) cutting system with 51 blades, further improving the options for producing short chops.
2017…Krone added the BaleCollect Bale Accumulator to its popular line-up of hay baling and handling equipment. BaleCollect collects up to five bales as they are ejected by the baler. An exclusive telescoping drawbar enables in-line trailing behind the baler during road travel.
About Krone North America: Krone—over a century-old, family-owned and operated business based in Spelle, Germany—has been providing customers with premium-quality, Cutting Edge™ hay and forage equipment in North America for over 45 years.
Because Krone's sole focus is on hay and forage equipment, we truly understand our customers. That means when Krone employees set out to design and build equipment, we begin by asking customers exactly what they need. And because Krone is a privately-held company, we answer only to customer needs—not corporate shareholder demands.
For more information, visit krone-na.com.