4670 T: THE COMPACT TELESCOPIC WHEEL LOADER WITH HIGH STANDARDS
The 4670 T offers an ideal combination of thrust and lifting height in a compact package. The newly designed HTF drive supplies enormous traction force, drawing on the 480 bar of pressure in the drive system and improved hydraulic efficiency. With automatic control, the full traction force is also available in high gear. The machine's maximum speed is 20 km/h, with a 28 km/h option available which can be certified for road use if specified.
When it comes to their technical details, Schäffer's compact telescopic wheel loaders more than measure up. Wear and maintenance-free Ferro-Form sliding elements in the telescopic boom, alongside the 7 t heavy-duty axles will ensure that your loader provides years of problem-free service. The articulated/pendulum joint and the oil-immersed multiple disc brake are both maintenance-free.
The 4670 T is well-powered with a 48.6 kW (66 HP) engine, so it can handle challenging tasks, and offers more agility and greater driving fun.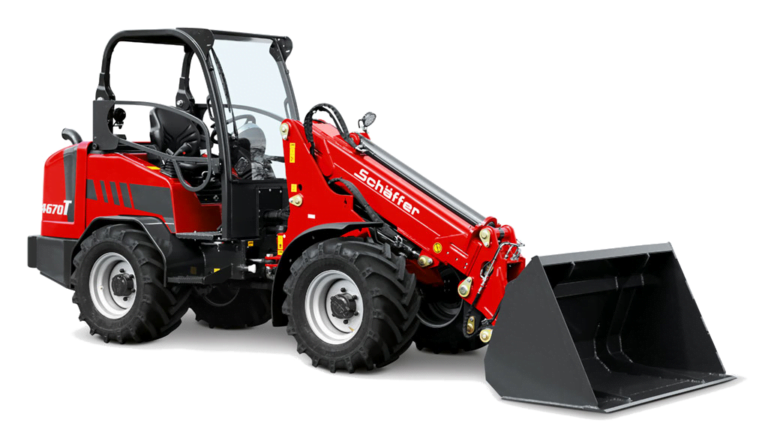 Kubota V2403-CR-T 4cyl engine
66hp
3900-4000kg
2000mm wheel base
1420mm-1730mm width
2250mm high
4930mm length with std bucket
1400mm turning radius
2400kg lift capacity
2110kg tipping load straight, pallet fork
4300mm lifting heigh (tool pivot)
3480mm tipping height (bottom edge of bucket)
Schaffer's new Kubota motor offers the highest possible torque in its class and is unique in the market of these loaders due to an electronically regulated drive – SPT or 'Schäffer Power Transmission'.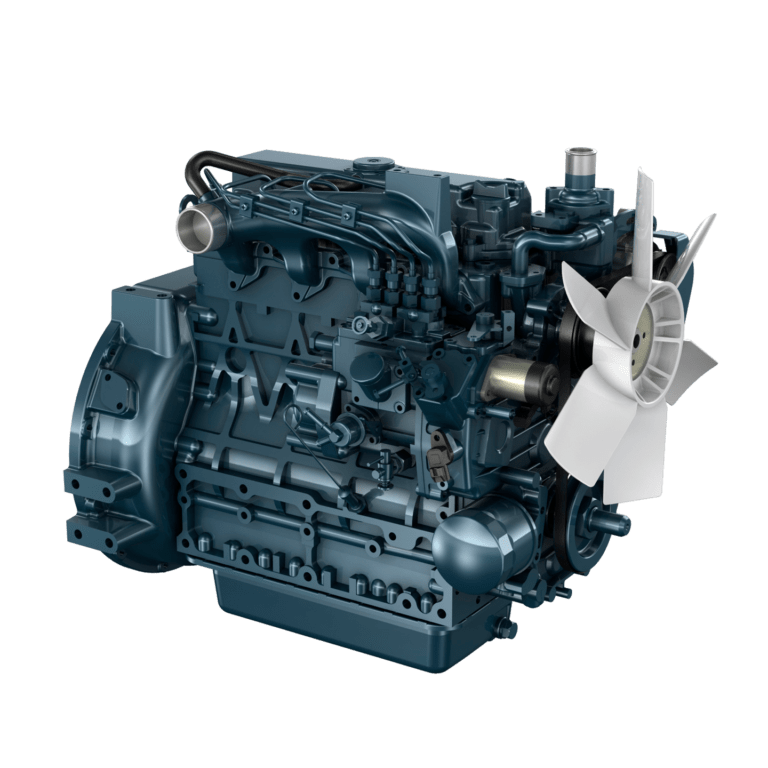 Engine
Kubota V2403-CR-T 4cyl engine

Rated / Max. Horsepower
66hp

Cylinder Displacement
2.4l

RPM at Rated / Max. Power
2700rpm

Max Torque
198.5 lb/ft
| | |
| --- | --- |
| Do | |
| NOT DELETE | |
| THIS TABLE | |
| IT CREATES CSS THAT IS USED | |
| in the ACF Repeater | |
| JET Engine fields | |
| for the engine specs - Ken | |
| DEF (AdBlue) Capacity | |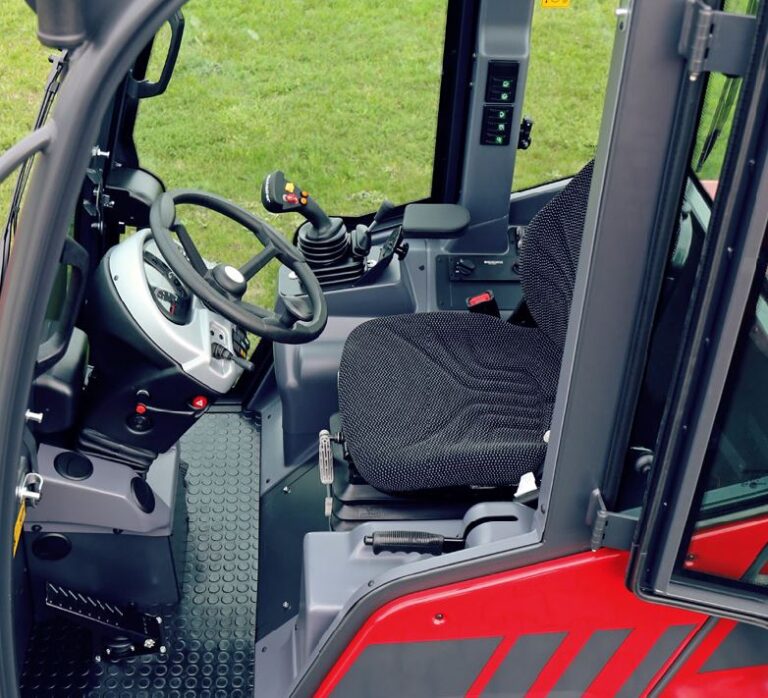 Driver comfort was Schaffer's top priority when designing the cabin of the 4670 T. A range of features contribute to a very comfortable work environment, so the driver can feel fresh, even after long working days. All operating and control instruments are clearly laid out and user-friendly, and easily accessed from the comfortable seat with impressive legroom. The generous use of glass delivers perfect visibility for working and manoeuvring. The third control circuit is integrated in the joystick, with no need to change the handle to operate the additional control circuit.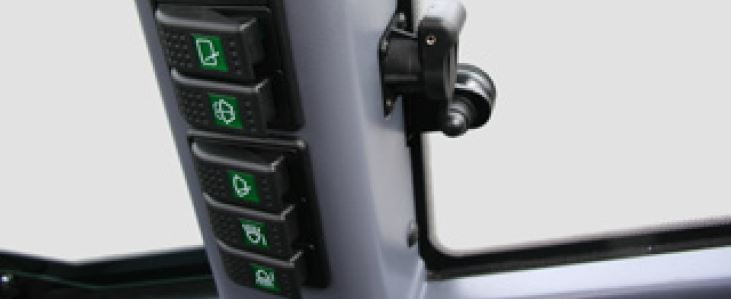 Switch bar and electric plug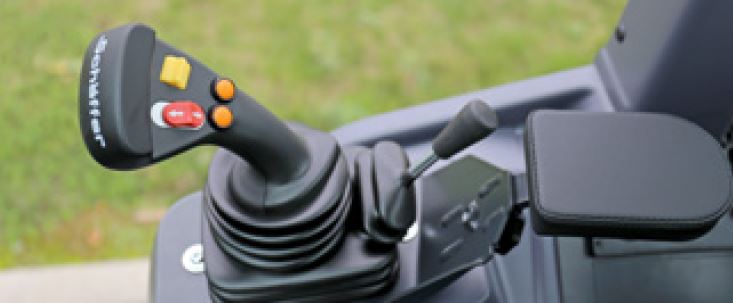 Multifunction joystick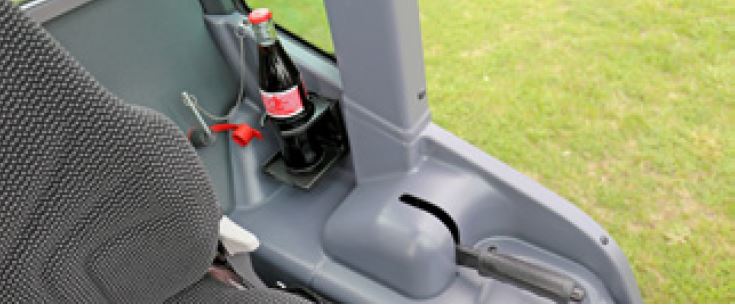 cup holder & battery switch
ELECTRONICALLY REGULATED DRIVE OFFERING MORE COMFORT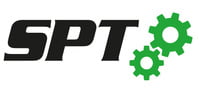 The new Kubota motor offers the highest possible torque in its class and is unique in the market of these loaders due to an electronically regulated drive – SPT or 'Schäffer Power Transmission'. The drive is adapted to the torque of the diesel engine, for a multitude of advantages: operating costs decrease as the diesel fuel consumption is reduced. Hill starts are a lot easier as the start-up assistant helps prevent the vehicle moving backwards.

The optional potentiometer acts as a cruise control. The loader keeps a constant speed automatically and independently from the motor speed – especially convenient when working with fodder dosing devices, straw distributors, mulchers or brooms.

Additionally, there are several new safety functions, for example protection from overheating and motor over-revving protection, making working with the loader safer and more reliable. SPT is standard on the 3650 T, 3650 T SLT, 4670 T, 5680 T and 8620 T and is available as an option for the 9600 series.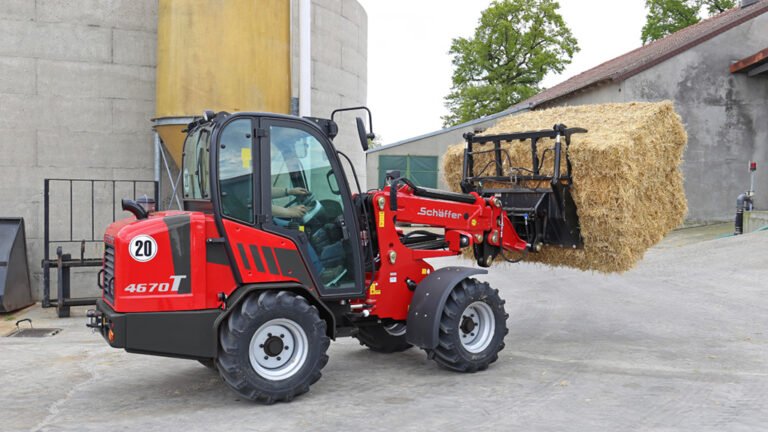 Benefits:
§ Higher efficiency, lower fuel consumption and reduced operating costs
§ Extra safety functions including overheating and over rotation protection to make the loader safer and more reliable
§ 'Start up assistant' to make hill starts easier
§ Different parameters for different drive characteristics
§ Optional potentiometer that works to maintain a constant speed regardless of the motor speed. This is particularly useful when working with feed dosing units, straw spreaders, mulchers or brooms (using pedal control on 8620 T, 9640 T and 9660 T)
§ Greater agility and more driving fun!

Delivery rate: from 64 l/min
Operating pressure: 220 bar
Learn More About the 4670T