SCHÄFFER 9640 T: TELESCOPIC WHEEL LOADER FOR HIGHEST DEMANDS.
The impressive 9640 T achieves an operating weight between 8,400 kg and 9,700 kg, depending on the ballast. With a payload of up to 4,160 kg, it lifts loads to a height of 5.40 m. The loader is powered by a powerful 100 kW /136 HP 4-cylinder Deutz engine of the latest generation. Standard equipment includes the sensitive but extremely powerful load-sensing working hydraulics with a delivery volume of 145 l/min, the robust 24-inch tyres and hydraulically driven fan, which can also be used in reverse operation for easy cleaning.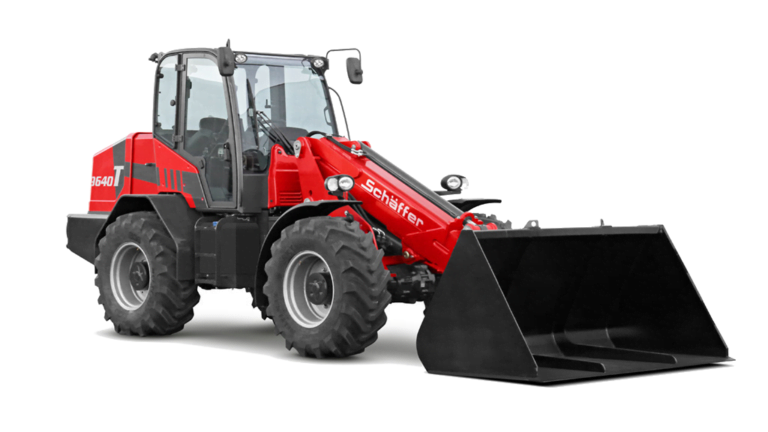 Deutz TCD 3.6 Diesel Engine
136 engine HP
8400 - 9700 kg
2615mm wheel base
The DEUTZ TCD 3.6 Diesel Engine is a water-cooled 4-cylinder inline engine with turbocharging and cooled external exhaust gas re-circulation. It is available both with and without charge air cooling.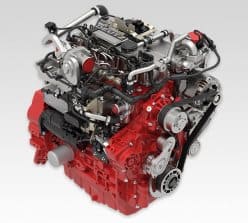 Engine
Deutz 3.6

Rated / Max. Horsepower
136HP

Cylinder Displacement
3.6l

RPM at Rated / Max. Power
2300

Max Torque
369 lb/ft
| | |
| --- | --- |
| Do | |
| NOT DELETE | |
| THIS TABLE | |
| IT CREATES CSS THAT IS USED | |
| in the ACF Repeater | |
| JET Engine fields | |
| for the engine specs - Ken | |
| DEF (AdBlue) Capacity | |
ERGONOMICS AND COMFORT AT THE HIGHEST LEVEL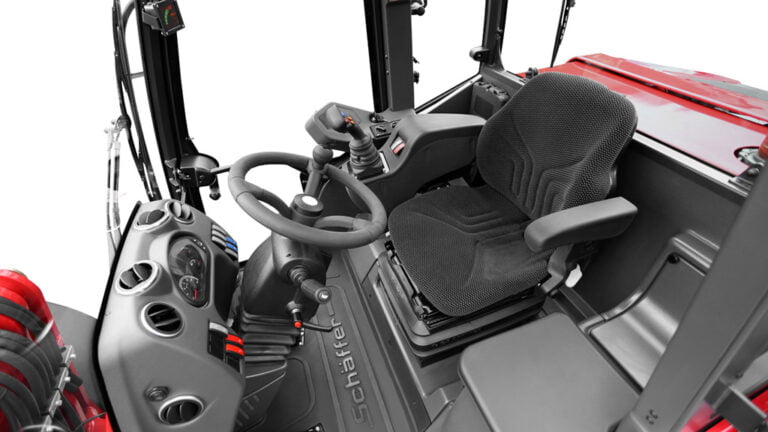 With the new SCV Plus cab, the 9640 T offers the best conditions for long working days. It sets high standards in driving comfort and ergonomics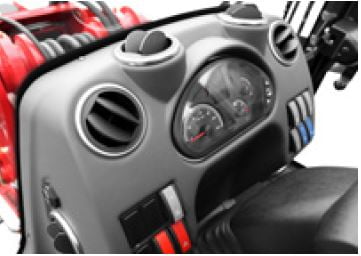 Our 6600, 8600 and 9600 range of telescopic wheel loaders benefit from the new SCV-Plus cabin. Even at first glance, the tidy dashboard, ergonomic operating elements and the new colour co-ordinated range of switches show that this is the highest quality.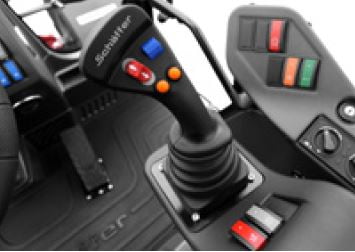 SCV stands for 'Silence, Comfort, View'. In the development of the SCV-Plus cabin, these ideas have been taken one step further. The operating elements are arranged in a more ergonomic way. The joystick is more comfortable to hold, additional functions speed up how you work. The extensive glass area offers the very best all-round visibility.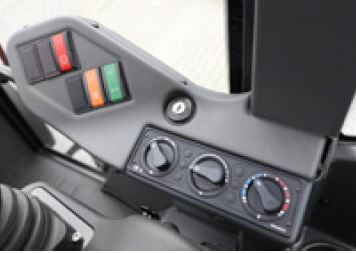 The ignition switch, along with the control system for the air-conditioning and heating systems is housed in a new console right next to the joystick. Additional, larger air outlets and removable side panels ensure the perfect supply of fresh air. With the new SCV-Plus cabin, the driver has a completely new feeling of ergonomics and comfort – nothing to stand in the way of a long working day.

Like the 9660 T, the 9640 T has the option of 'SDCT' including ECO mode. 'SDCT' stands for Schäffer Dual Clutch Transmission. Two driving modes are available which can be shifted under load. In driving mode two, the loader runs at speeds of up to 40 km/h, with all the advantages of a hydrostatic drive. In driving mode one, the loader develops enormous thrust forces thanks to a dual clutch transmission.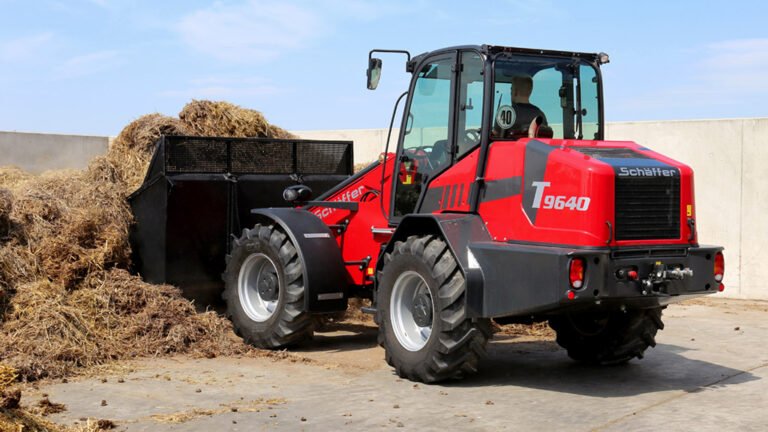 The patented drive allows most work to be carried out without shifting, and the transmission operates with a high degree of efficiency, so that the fuel is converted into power very economically. This is additionally supported by ECO mode, which is standard in the 40 km/h version.
ZF planetary axles (Heavy Duty) with self-locking differentials; (10-hole)
Hydraulic quick gear 20 km/h switchable under load. Load-Sensing working hydraulics, 145 l/min. Flow sharing working hydraulics incl. proportional control of the telescopic arm.
Learn More About the 9640 T