EasyCut F280M, F320M, F360M, F280, F320
The EasyCut F280M, F320M, F360M, F280, and F320, is a line-up of innovative front mowers without tine or roller conditioner and work widths of 2.71 m to 4.04 m. At the same time, the range comprises particularly compact and light-weight front mowers for mountain fields and applications. Top hats are available for some models. These form narrow swaths that the tractor can straddle.
Attaching to the link arms without A-frame, the EasyCut Push models are light-weight and compact and have stretched curtains. All EasyCut cutterbars are permanently lubricated and feature SmartCut and SafeCut.
The front-mounted 2.73 m EasyCut F 280 M, the 3.16 m F 320 M, and the 3.60 m F 360 M disc mowers are the ideal mowers for mountain fields, boasting a compact design, a centre of gravity close to the tractor, a perfect cut on steep slopes and good attachment options for light-weight and compact mountain tractors.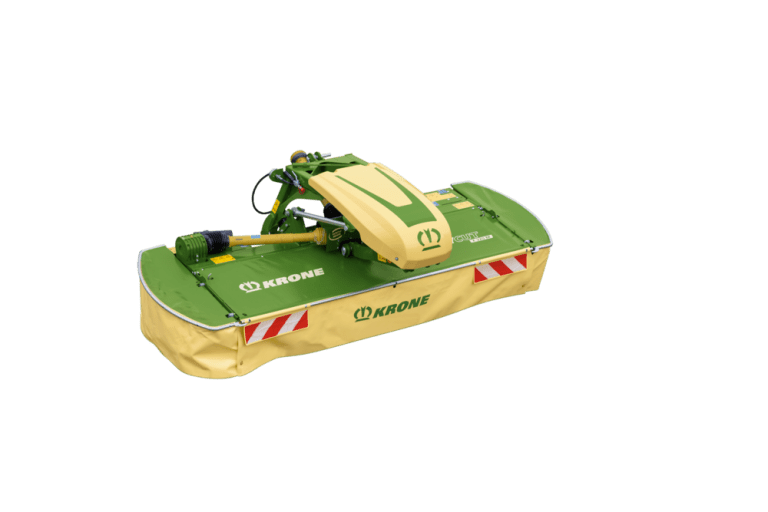 Working width: 2.73-3.14m (8'12"-11'10")
Transport width: 2.56-3.0m (8'5"-11'4")
2-5 Discs
2-4 Swathing drums
SafeCut cutter bar standard
1000rpm pto speed
500-860kg (1102-1896lbs) dead weight
40-54kW (55-75hp) tractor power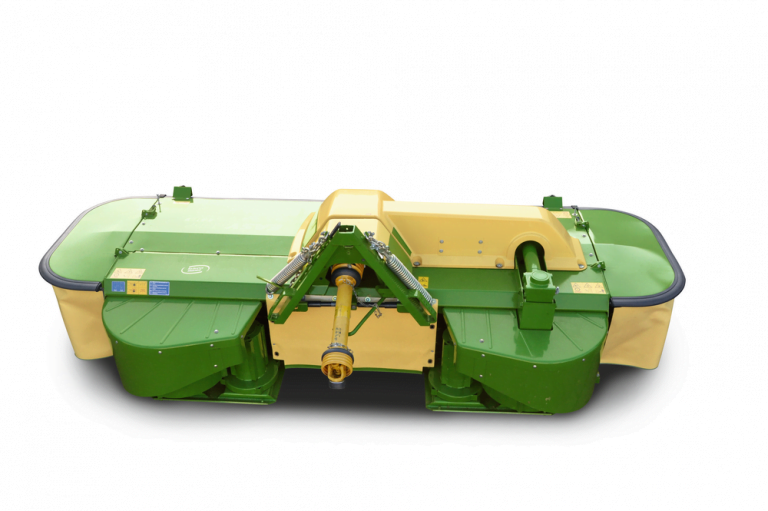 Closer to tractor
The Push headstock on the push-type EasyCut F320/360 M and F 320 front mowers is compact by design and offers a reduced weight and length reducing the weight on the front linkage.

Adjustable ground pressure
Adjustable springs optimize the ground pressure for best contouring and sward protection

Large suspension travel
The mower is suspended in its centre of gravity, a design that increases the machine's up/down travel by up to 18° and guarantees the sward is not damaged in undulating terrain. When hitting an object, the mower breaks back and to the rear without altering its cutting height.

Plenty of room
The front curtain opens up wide for convenient servicing and blade replacement. An integral drawer stores the spare blades right on the machine.

Superior speed stability
Drive power fl ows through a frictional driveline of pto shafts and gears, a system that warrants an effi cient transfer of power from the tractor down to the cutterbar discs – even in diffi cult conditions
| | |
| --- | --- |
| Do | |
| NOT DELETE | |
| THIS TABLE | |
| IT CREATES CSS THAT IS USED | |
| in the ACF Repeater | |
| JET Engine fields | |
| for the engine specs - Ken | |
| DEF (AdBlue) Capacity | |
Learn More About the EasyCut F280M, F320M, F360M, F280, F320