Simple, Efficient and Good Value for Money
When it comes to small spaces, these loaders excel. With an overall width of just 79.5 cm, the Schäffer 2020 will fit through almost any door. At 90.5 cm wide, its big brother, the Schäffer 2024, is only marginally wider.
These compact dimensions mean that manual work can be mechanised in buildings that were previously inaccessible, making work faster, easier and more productive.
Both machines look similar – the differences are found in the transmission systems. Thanks to their simple technology, the 2020 and 2024 models offer the most affordable entry into the Schäffer world, yet you can be confident of the same high quality as all Schäffer loaders. They retain their value over years with high residual values on the second-hand market.
20-25 hp
1375mm wheel base
1400-1700 kg
Kubota D722 or D1105 engine
33300-3530mm length with std bucket
height wirht protection roof from 2070mm
turning radius 530-660mm
lifting capacity 1200-1400kg
tipping load - pallet fork 605-786kg
tipping load - bucket 728-973kg
lifting height 2470-3060mm
tipping height 1710-2265mm

D722
The Kubota D722 is a vertical, water-cooled, 3-cylinder, 4-cycle IDI diesel engine with a capacity of 16.4HP at 3600RPM. Don't mistake its compact size, this is one of the most hardworking, efficient and cleanest running diesel engines on the market!

D1105
The Kubota D1105 is a vertical, water-cooled, four cycle diesel engine with a capacity of 21.7HP at 3000RPM. Lightweight, dependable and versatile, the Kubota D1105 is the ideal engine for applications where minimal noise and efficiency is a must.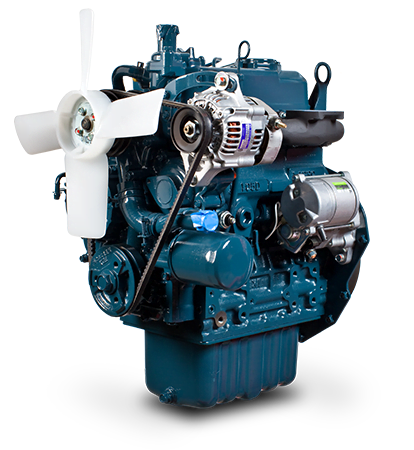 Engine
D722 or D1105

Rated / Max. Horsepower
20-25hp
| | |
| --- | --- |
| Do | |
| NOT DELETE | |
| THIS TABLE | |
| IT CREATES CSS THAT IS USED | |
| in the ACF Repeater | |
| JET Engine fields | |
| for the engine specs - Ken | |
| DEF (AdBlue) Capacity | |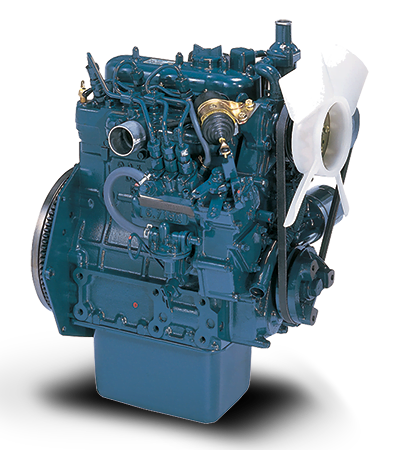 D722
- World's smallest, multi-cylinder, high-power density diesel engine.
- Kubota's E-TVCS technology improves power output, fuel economy and engine start-up, while reducing emissions.
- Great reliability and long service life to meet a wide range of applications.
- Half-float valve cover and coated pistons reduce noise levels and reduce transmitted vibration from valve area for better noise characteristics.
- Super glow system for shortened pre-heat time and quicker engine starting in cold weather.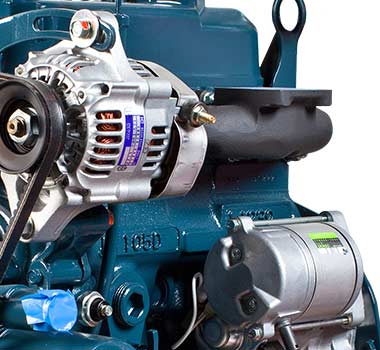 D1105
- Kubota's E-TVCS technology creates optimum air/fuel mixture, significantly improving engine performance.
- Noise levels during load and no-load operations are minimal thanks to Kubota's E-TVCS technology, standard built-in steel strut offset piston and increased rigidity of the crank and gear cases, reducing vibration.
- Large capacity, high-speed flyweight governor ensures stable operation at a low revolution speed and high torque rise.
- Renowned for its exceptional reliability and long service life.
- Crankshaft possesses enough diameter, strength and main bearing area to meet various applications and to handle heavy loads.
- Super glow system for shortening pre-heat time and quicker engine start-up in cold weather.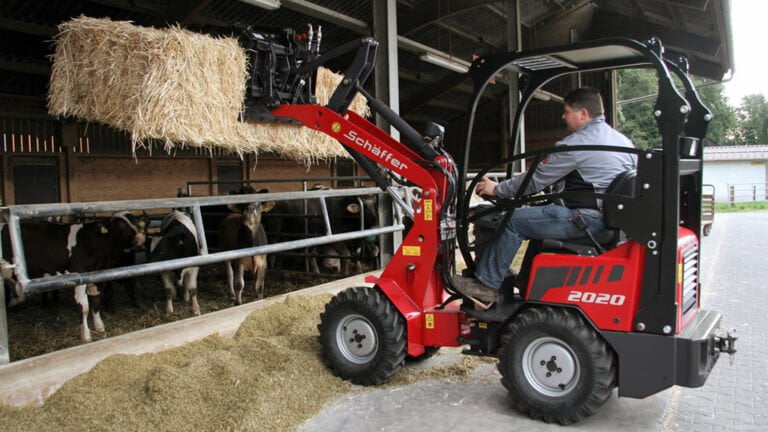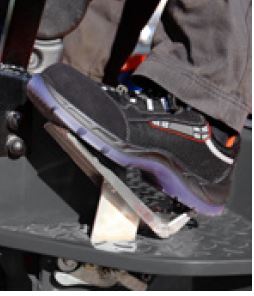 Hydraulic drive, foot pedal control
With the hydrualic four-wheel-drive foot pedal controls, the 2020 and 2024 loaders can be operated very easily. The diesel engine revs are adjusted through the accelerator.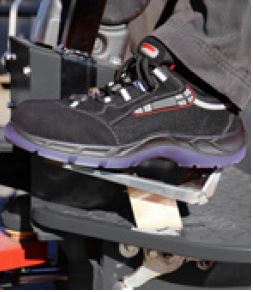 The direction of travel and speed are controlled with a pedal on the left side of the machine. This outstanding ease of operation makes the machine very manoeuvrable, and is a huge advantage in areas with a lot of changes of speed and direction.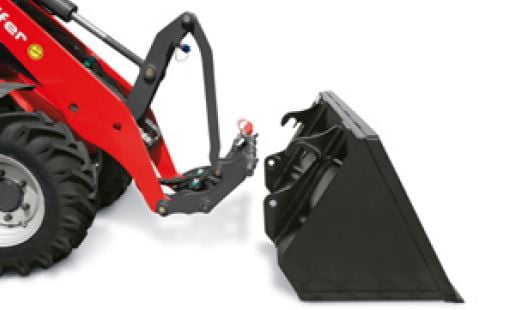 Schäffer headstock SWH
With the Schäffer headstock SWH, coupling of any attachment is a breeze. Hydraulic lock is standard. Genuine Schäffer attachments are also equipped with the double hook frame so that roll back and dump angle are easy to adjust. This pays dividends with materials such as grain, where a larger roll back angle is preferable, as well as other materials such as soil. Simple, flexible, ingenious engineering from Schäffer.
Hydraulic drive, foot pedal control
Hydraulic four wheel drive with foot pedal control
Genuine Schaffer axle
Drum brake as service and parking brake
Maintenance free articulated pendulum joint
Delivery rate: 31-33 l/min
Operating pressure: 180-200 bar
Learn More About the 2020 – 2024