THE SCHÄFFER 2028:
COMPACT PERFORMANCE MACHINE WITH AUTOMOTIVE CONTROL
The Schäffer 2028 is up there with the best of its class when it comes to traction force and agility.
The Kubota diesel engine, hydrostatic drive and the original Schäffer axles give high traction force, while automotive controls automatically adjust the speed of the engine. The traction force has increased from previous models due to the use of the latest drive components. It's simply not possible to stall the engine – it always works within the optimal range of speeds. The Schäffer 2028: it moves more than you would expect!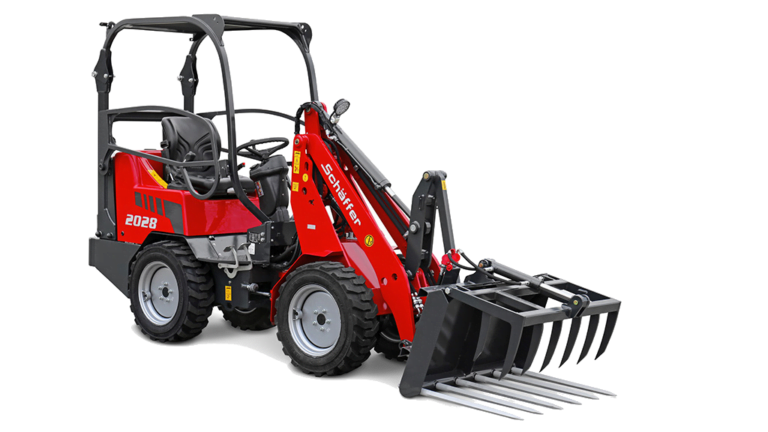 Kubota D1105 25hp engine
1375mm wheel base
1760kg
3530mm length with std bucket
905-1250mm width
height protection roof from 2090mm
660mm turning radius
1500kg lifting capacity
tipping load straight - pallet fork 675-841kg
tipping load straight - bucket 832-976kg
lifting height (tool pivot) 2800-3060mm
tipping height 1965-2265mm
D1105
The Kubota D1105 is a vertical, water-cooled, four cycle diesel engine with a capacity of 21.7HP at 3000RPM. Lightweight, dependable and versatile, the Kubota D1105 is the ideal engine for applications where minimal noise and efficiency is a must.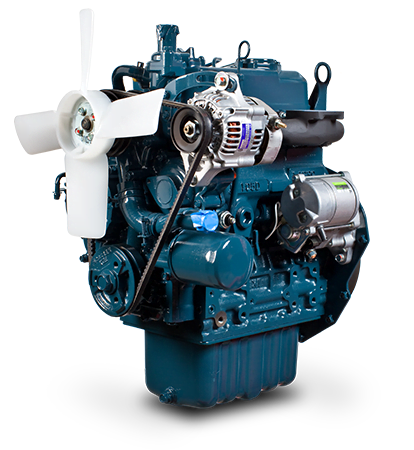 Engine
Kubota D1105

Rated / Max. Horsepower
25hp

Cylinder Displacement
1.123l

Fuel Capacity
23l
| | |
| --- | --- |
| Do | |
| NOT DELETE | |
| THIS TABLE | |
| IT CREATES CSS THAT IS USED | |
| in the ACF Repeater | |
| JET Engine fields | |
| for the engine specs - Ken | |
| DEF (AdBlue) Capacity | |
- Kubota's E-TVCS technology creates optimum air/fuel mixture, significantly improving engine performance.
- Noise levels during load and no-load operations are minimal thanks to Kubota's E-TVCS technology, standard built-in steel strut offset piston and increased rigidity of the crank and gear cases, reducing vibration.
- Large capacity, high-speed flyweight governor ensures stable operation at a low revolution speed and high torque rise.

- Renowned for its exceptional reliability and long service life.
- Crankshaft possesses enough diameter, strength and main bearing area to meet various applications and to handle heavy loads.
- Super glow system for shortening pre-heat time and quicker engine start-up in cold weather.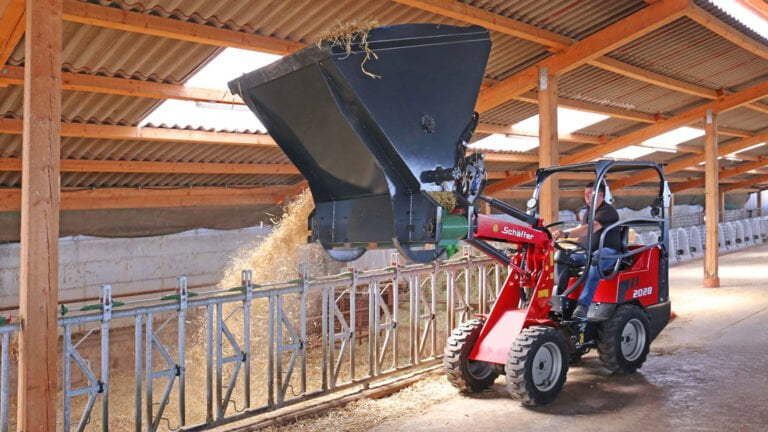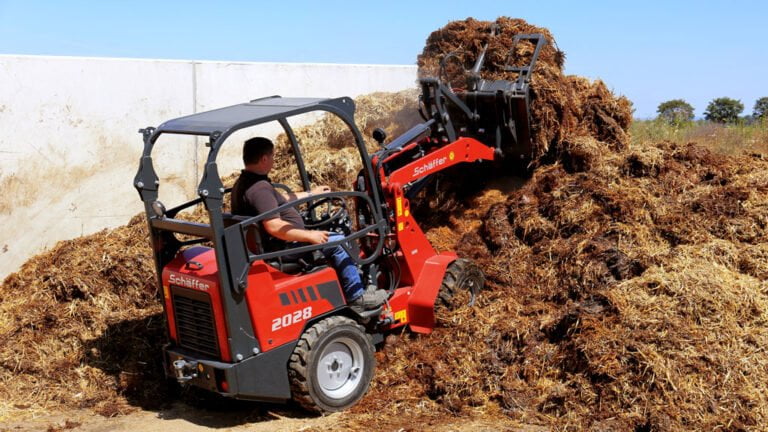 genuine Schaffer axle
Hydrostatic mechanical drum brake
mechanical drum parking brake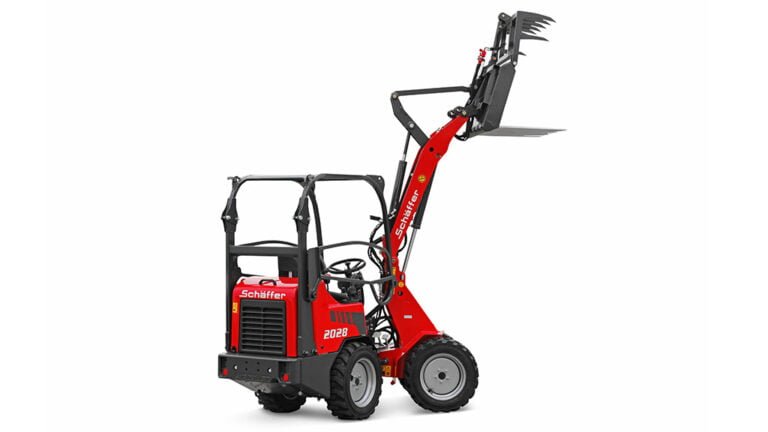 Delivery rate: from 33 l/min
Operating pressure: 200bar

Learn More About the 2028