SCHÄFFER 2630: EFFICIENCY, AGILITY AND DRIVING COMFORT AS STANDARD
The new 2630 is a powerful 18.5 kW / 25 HP loader. It combines a high-pressure drive concept with an electronically-controlled autodrive. The 3-cylinder motor from Kubota has a 1.7 l cylinder capacity and direct injection. This combination makes the engine particularly high-torque and allows the engine speed to be reduced by 27% compared with the predecessor model. This enables significantly quieter operation and also reduces fuel consumption by 10%. Like the 2628 the 2630 operates with a high working pressure of 510 bar, the quantity of oil required for the drive and working hydraulic system is reduced, leading to improved efficiency and fuel savings. The loader reaches a top speed of 20 km/h. For this, a cardan shaft ensures power transmission to the front axle, guaranteeing high levels of thrust. New 6-hole axles further increase the efficiency and reduce fuel consumption due to their adapted transmission ratio.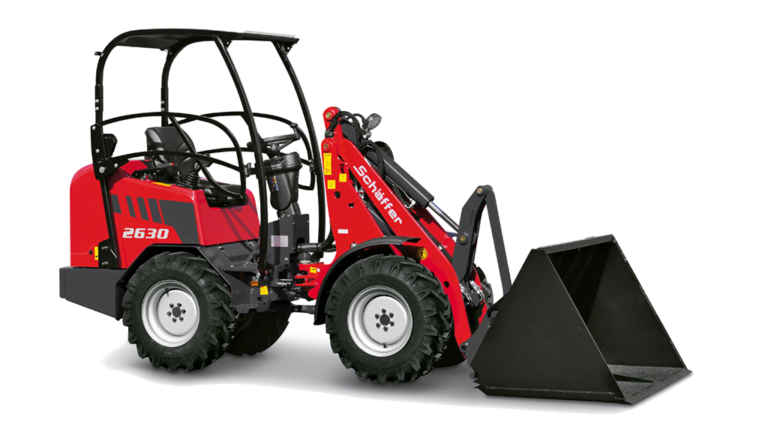 Kubota D1703 4cl 25hp engine
1445mm wheel base
width 1020-1300mm
height protection roof 2180mm
height cabin 2150mm
lifting height (tool pivot) 2800/3110mm
lifting capacity 1650kg
length with std bucket 3695mm
turning radius 1020mm
tipping load straight, pallet fork 895-1124kg
tipping load straight, bucket 1110-1381kg
tipping height 2090-2345mm
20km/h
D1703
The Kubota D1703 is a vertical, water-cooled, 4-cycle diesel engine with a capacity of 30HP at 2800RPM. Featuring a built-in solenoid, low fan position and single side serviceabilty, the Kubota D1703 offers powerful performance, exceptional reliabilty and a long service life to meet almost any application.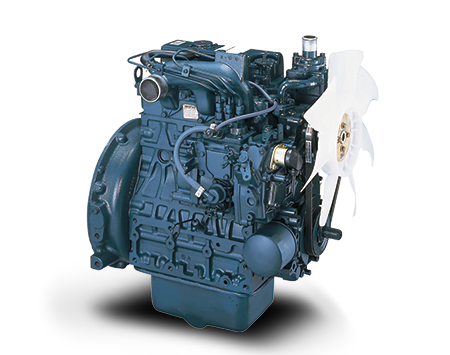 Engine
Kubota D1703 4cl 25hp engine
| | |
| --- | --- |
| Do | |
| NOT DELETE | |
| THIS TABLE | |
| IT CREATES CSS THAT IS USED | |
| in the ACF Repeater | |
| JET Engine fields | |
| for the engine specs - Ken | |
| DEF (AdBlue) Capacity | |
Kubota's E-TVCS indirect injection system provides high power output and torque backup in a compact package.
Half-float valve cover and coated pistons offer lower noise levels than conventional diesel engines and provide reduced transmitted vibrations from the valve area for better noise characteristics.
Kubota's original casting technology protects the engine against heat load of high power density, providing superior endurance and reliability.
Renowned for its exceptional reliability and long service life.
Super glow system for shortening pre-heat time and quicker engine start-up in cold weather.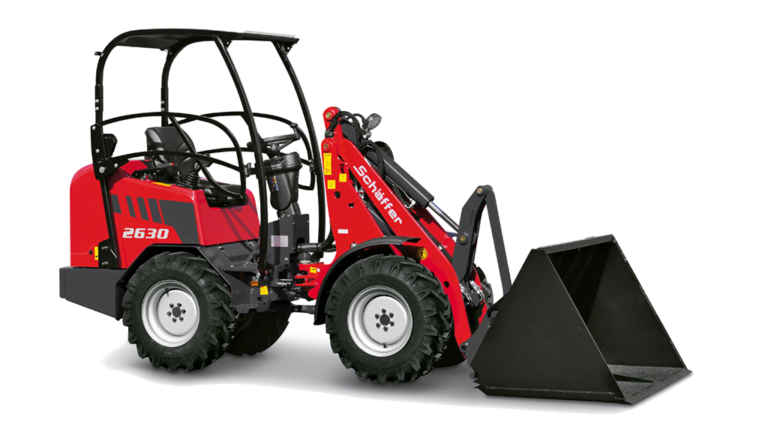 adjustable steering column
hour metre, fuel control lamp
temperature indicator
Additional driving comfort and preformance is provided by High Traction Force (HTF) and Schäffer Power Transmission (SPT). HTF is an automatic thrust control system that allows the loader to deliver the highest thrust, even in high gear. This means manual downshifting is not necessary when driving uphill or into a pile.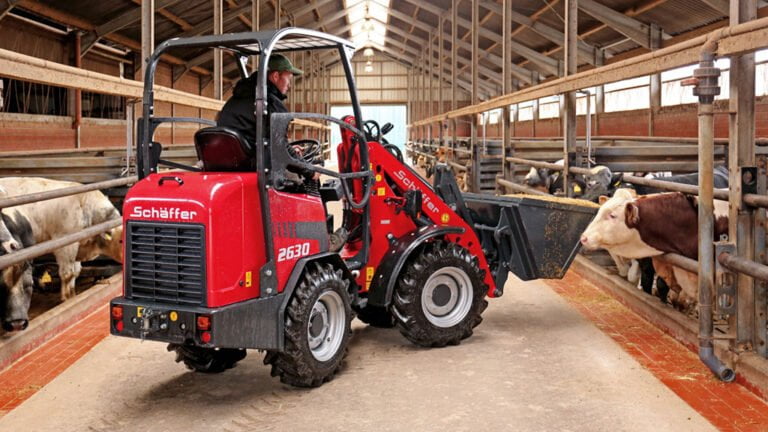 hydrostatic four wheel drive with cardan shaft and automotive control
high-pressur drive HD-plus
hydraulic quick gear 20km/h
genuine Schaffer axle
combined oil cooler
multiple disc brake, maintenance free, service and parking brake
maintenance free articulated pendulum joint
quick-change frame SWH with hydraulic tool lock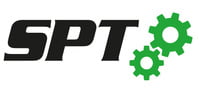 The 2630 is the first machine in its class to use SPT – the electronically controlled drive from Schäffer, which has proved successful in the machines of the larger Schäffer series. Here the drive is adapted to the torque of the diesel engine. SPT gives a significant increase in machine efficiency, improved agility and offers the driver a number of new possibilities, including cruise control to keep the machine at a constant driving speed regardless of engine speed, which is particularly advantageous when working with feed dosing devices, straw distributors, mulchers or brooms. Also hill starts will become a lot easier as the start-up assistant helps prevent the vehicle moving backwards. SPT is standard on the 2630 , 2630 SLT, 3650, 3650 SLT and 4670.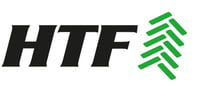 HTF, or 'High Traction Force', automatically regulates the thrust so the loader can supply the highest possible thrust even in a high gear. HTF uses a new axial piston-bent axis motor that regulates speed automatically depending on the traction. This is particularly useful in an uphill position as the driver does not have to switch to first gear.

HTF comes into its own when digging into aggregate material - if more thrust is required, the hydraulic motor adapts automatically, without the driver having to interfere manually. This means most of the work can be done in fast gear, increasing driving comfort and speeding up work. HTF is standard on the 2630, 2630 SLT, 3650, 3650 SLT and 4670.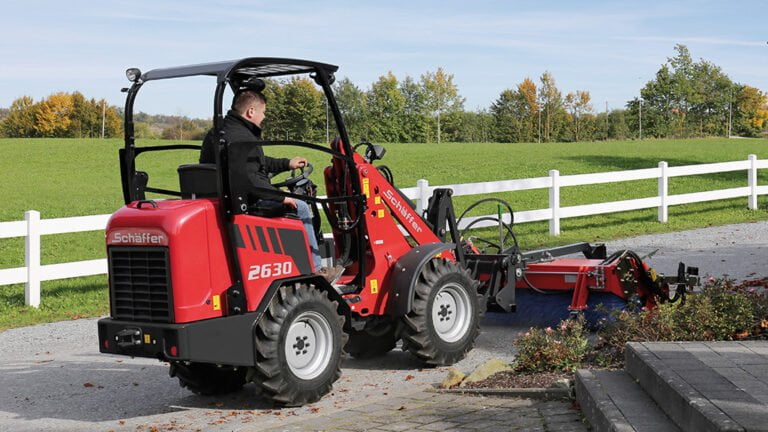 Benefits:
§ Very high thrust forces
§ No need to manually shift down a gear when going uphill
§ Even at high speed the maximum thrust is always
available, e.g. when driving in muck heaps
§ Enhanced driving comfort, faster working

Working hydraulics: 38 l/min, optional 42 l/min.
Learn More About the 2630