Z-Kinematics produce high breakaway forces and an unrivaled lifting height in this class: up to 3400 mm. The rear swing axle design safeguards excellent grip even in challenging terrain. Compact and powerful Schäffer wheel loaders.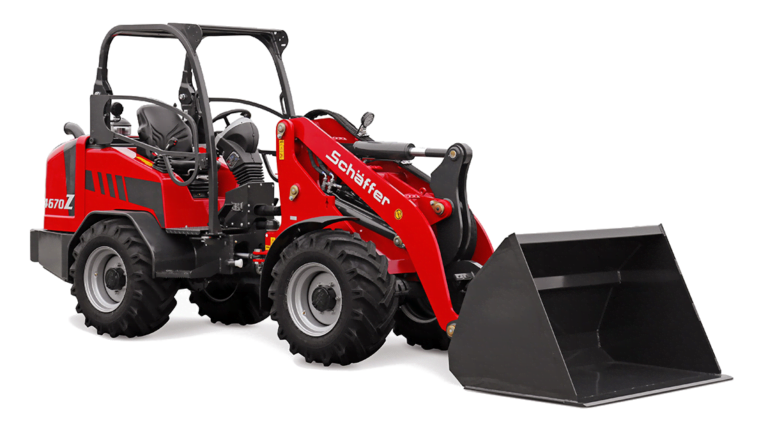 4-cylinder diesel engine Kubota V2403-CR(-T), 37.4 kW (51 HP) / 48.6 kW (66 HP)
2000mm wheel base
Exhaust gas treatment / emission leven: DOC, DPF / V
Working weight protection roof: 3400 kg
Working weight cabin: 3520 kg
Length with standard bucket: 4760 mm
Width: 1420 mm - 1730 mm
Height protective roof: 2270 mm
Height cabin: 2270 mm
Turning radius inside: 1450 mm
Lifting capacity: 2400 kg
Tipping load straight, pallet fork: 1823 kg - 2149 kg
Tipping load straight, bucket: 2120 kg - 2428 kg
Lifting height (tool pivot): 3260 mm
Tipping height (bottom edge of bucket): 2500 mm
Proven Reliability and Technology
The latest technology and strong performance-two things customers expect from Kubota engines. We continue to provide both of these through the pursuit of excellence in three key areas: emissions compliance, progress towards fully electronic-controlled engines, and flexibility in the products and services we provide to customers worldwide.

Clean and Quiet Power
A common rail system has made it possible to optimize combustion and create a more durable and quieter engine with higher fuel efficiency. This engine model is available with Diesel Particulate Filter (DPF) + DOC aftertreatment.

Emissions Compliance
Meeting rigid emissions regulations can be a challenge for any company. Our Kubota 03 Series engines have been designed to comply with stringent regulations: EPA / CARB Tier 4 + EU Stage IIIB. In addition, innovative emissions solutions, such as the use of aftertreatment units, have also been integrated into the 03 Series engines.

Flexibility
Flexibility is a must when working with customers in different countries who have different engine needs. Since Kubota 03 Series engines have evolved along every step in meeting the requirements of each EPA Tier, we are able to provide our customers worldwide with engines certified for the appropriate emissions regulations. In addition, we have designed aftertreatment units with minimum impact for easy installation.

Trust
The Kubota 03 Series is the ideal solution for your company's global marketing strategy. We continuously strive to meet your needs with the experience and expertise that is your due.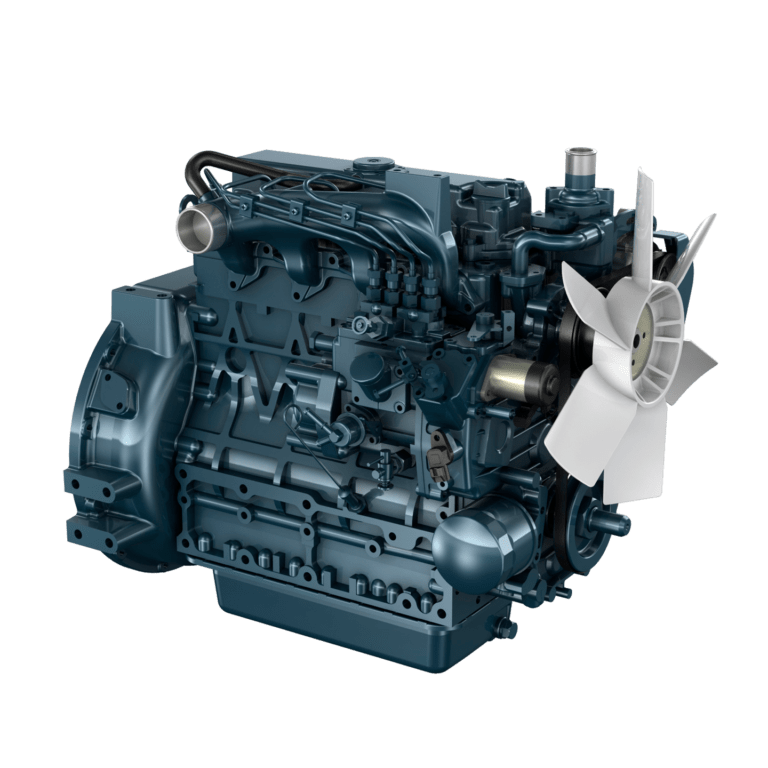 Engine
Kubota V2403-CR-T 4cyl engine

Rated / Max. Horsepower
66hp

Cylinder Displacement
2.4l

RPM at Rated / Max. Power
2700rpm

Max Torque
198.5 lb/ft
| | |
| --- | --- |
| Do | |
| NOT DELETE | |
| THIS TABLE | |
| IT CREATES CSS THAT IS USED | |
| in the ACF Repeater | |
| JET Engine fields | |
| for the engine specs - Ken | |
| DEF (AdBlue) Capacity | |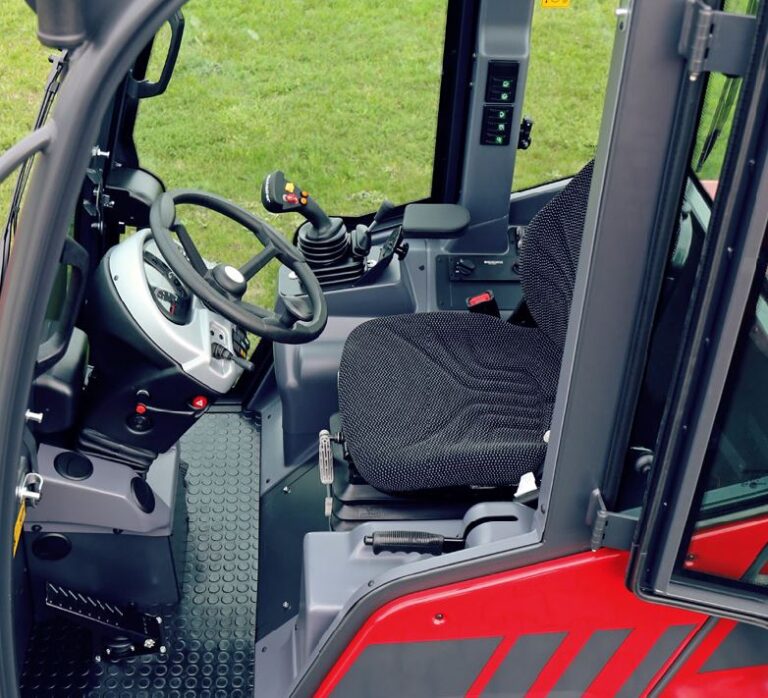 Driver comfort was our top priority when designing the cabin of the 4670. A range of features contribute to a very comfortable work environment, so the driver can feel fresh, even after long working days. All operating and control instruments are clearly laid out and userfriendly, and easily accessed from the comfortable seat with impressive legroom. The generous use of glass delivers perfect visibility for working and manoeuvring. The third control circuit is integrated in the joystick, with no need to change the handle to operate the additional control circuit.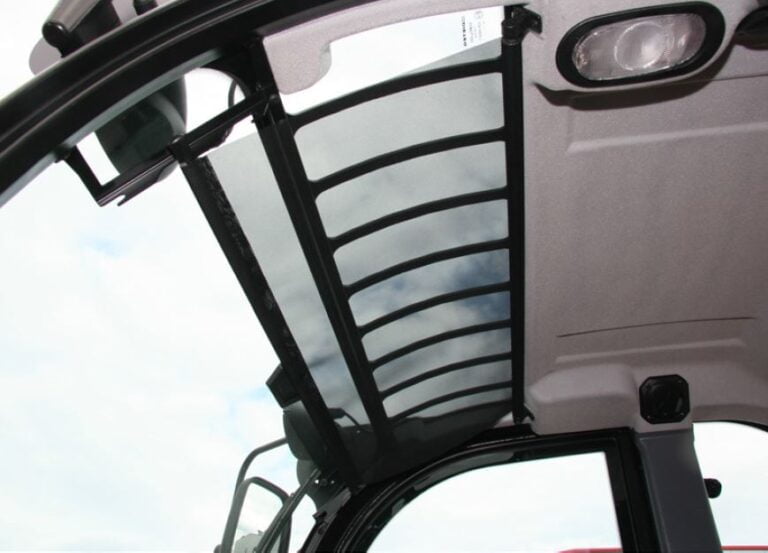 Perfect view upwards with roller blind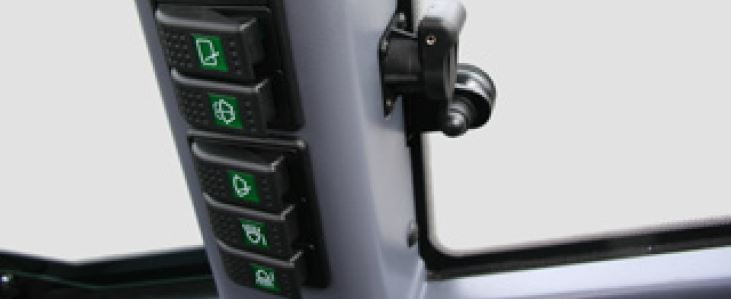 Switch bar, electric plug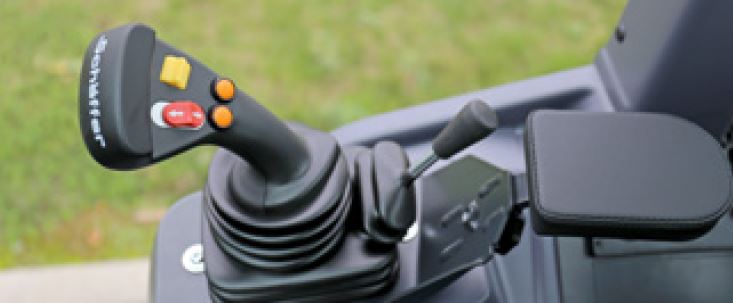 Multifunctional joystick
Electronically Regulated Drive for Higher Comfort
Our new Kubota motor offers the highest possible torque in its class and is unique in the market of these loaders due to an electronically regulated drive – SPT or 'Schäffer Power Transmission'. The drive is adapted to the torque of the diesel engine for multitude of advantages: operating costs decrease as the diesel fuel consumption is reduced. Hill starts are a lot easier as the start-up assistant helps prevent the vehicle moving backwards.

The optional potentiometer acts as cruise control. The loader keeps a constant speed automatically and independently from the motor speed – especially convenient when working with fodder dosing devices, straw distributors, mulchers or brooms.

Additionally, there are several new safety functions, for example protection from overheating and motor overrevving protection, making working with the loader safer and more reliable. SPT is standard on the 4670 Z and the 5680 Z.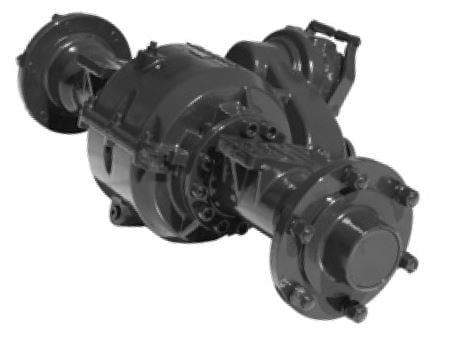 Original Schäffer planetary axles with self-locking differentials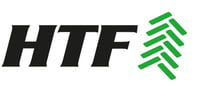 High Traction Force
Automatic thrust regulation, which means that the loader can always deliver the highest level of thrust even at high speed.

Benefits:
Even at high speed the maximum thrust is always available, e.g. when driving in muck heaps
No need to manually shift down a gear when going up an incline
Enhanced driving comfort, faster working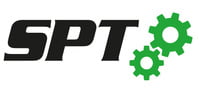 Schäffer Power Transmission
Electronically-controlled autodrive: The autodrive adapts to the torque properties of the diesel motor.

Benefits:
Lower fuel consumption, reduced operating costs
Starting aid makes it is easier to start up on slopes
Different parameters for drive characteristics can be set
Safety functions: including overheating and over rotation protection of the motor
Optional potentiometer performs the job of a cruise control: Machine maintains constant speed regardless of the motor speed, particularly advantageous when working with feed dosing units, straw spreaders or mulchers (using pedal control on 9640 T and 9660 T)
Delivery rate: 75 l/min
Operat. pressure: 200 – 210 bar
Learn More About the 4670Z